I've been wanting to write about Webtoons for the blog, since I started reading Webtoons webcomics a few years ago and now follow multiple series, but have held back for a couple of reasons. One, the world of webcomics is enormous, with a multitude of sites around the world hosting many thousands of series, but I've pretty much stuck to Webtoons so can't comment on the others (except I know that sometimes series/episodes too racy for Webtoons end up on Tapas). Two, I haven't really found a good way to translate my love of Webtoons to my job, except to post a list of the series I'm following, and to add some to our catalog if they are available in book format or were adapted from books. I'd love to hear other ideas for how to use them at school!
Webtoons is a South Korean company that's gone through a few iterations since 2004. Originator of the scrollable-comic format that works well for the web and mobile devices, Webtoons now publishes original webcomics, has a self-publishing platform called Canvas, and is also associated with the writers' site Wattpad. Though Webtoons is free, readers can choose to support their favorite comic creators, and some comics are offered on a "daily pass" system that allows you to unlock one episode a day or use virtual "coins" to unlock other episodes. Many Webtoons series are in progress, updating at different intervals or on hiatus, so don't expect to read a story all the way through like a novel unless the series is marked as completed. Finding new Webtoons to follow can be frustrating, since the subject search is unfortunately minimal.
For the most part, Webtoons are aimed at YA and adults, though many are fine for grades 7+. A select few are appropriate for younger kids, though I wouldn't recommend the site to younger students. More mature YA/Adult webtoons can have significant "R-Rated" content, though not generally above that; obviously that's subjective. I've encountered a ton of LGBTQ representation and a fair amount of other diverse representation, which is always a plus! I also enjoy reading the comments, which has introduced me to more current slang, and let me see how other, probably younger readers connect with the material. Often people will tell how their own situation or personality mirrors something happening in the comic, such as autistic people seeing their experiences reflected in the experiences of Extraordinary Attorney Woo. I also learn things I never suspected; for instance, from reading comments on the trans comic Hyperfocus, I learned that people can identify as multi-personality "systems," or as "non-human entities." Windows, mirrors, and sliding glass doors are well-represented in webcomics!
English-language YA titles that have been adapted as Webtoons (I've starred ones I've read):
Webtoons I've read that have been/are being released as graphic novels:
Webtoons I've read that have been adapted for Netflix or vice versa:
Though I have a long list of my favorite Webtoons, here's a list of my top ten favorites for grades 7+, along with a summary copied from/adapted from the official Webtoon summary: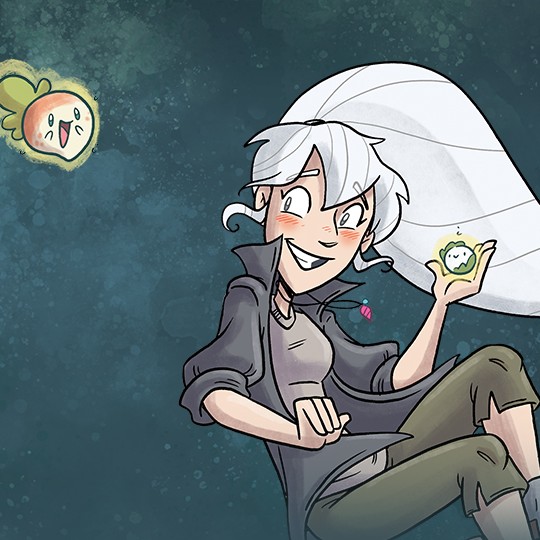 Nothing Special. Katie Cook. Fantasy, Humor, Romance, Adventure
Callie thinks she's nothing special. With the unexpected addition of friendship and adventure (and dead radishes) into her life, she's about to find out that she was very, very wrong! [On hiatus]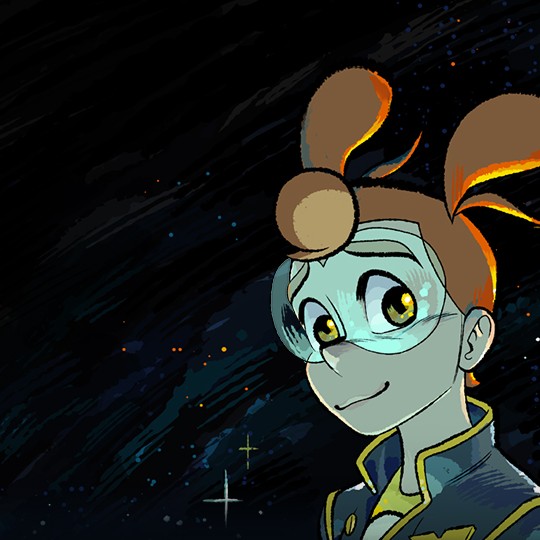 Space Boy. Stephen McCranie. Science Fiction, Adventure, Romance, School Story
A girl who belongs in a different time. A boy possessed by an emptiness as deep as space. A story about an alien artifact, a mysterious murder, and a love that crosses light years. [In progress]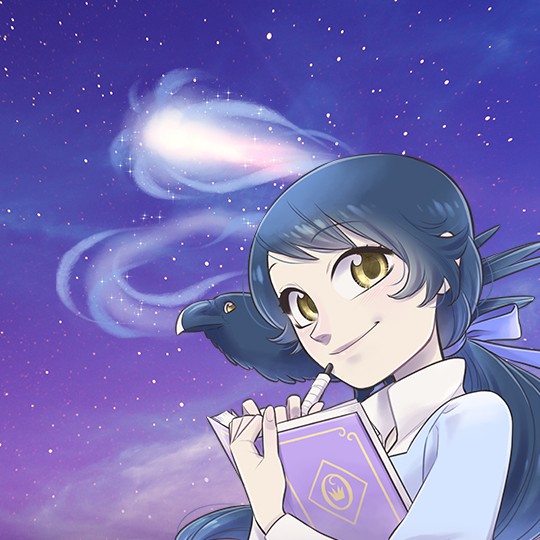 Raven Saga. Chihiro Howe. Fantasy, Adventure, Romance
When her grandmother is taken by a mysterious boy, Wen must travel to the outside world to save her, but the world isn't as magical as she once thought, and danger lurks around every corner. [On hiatus]
Cursed Princess Club. LambCat. Fantasy, Humor, Adventure, Romance
Gwendolyn doesn't look like a fairy-tale princess, but she's got a big heart and a loving family. When she accidentally stumbles upon the world of the Cursed Princess Club, her life will never be the same. [In progress]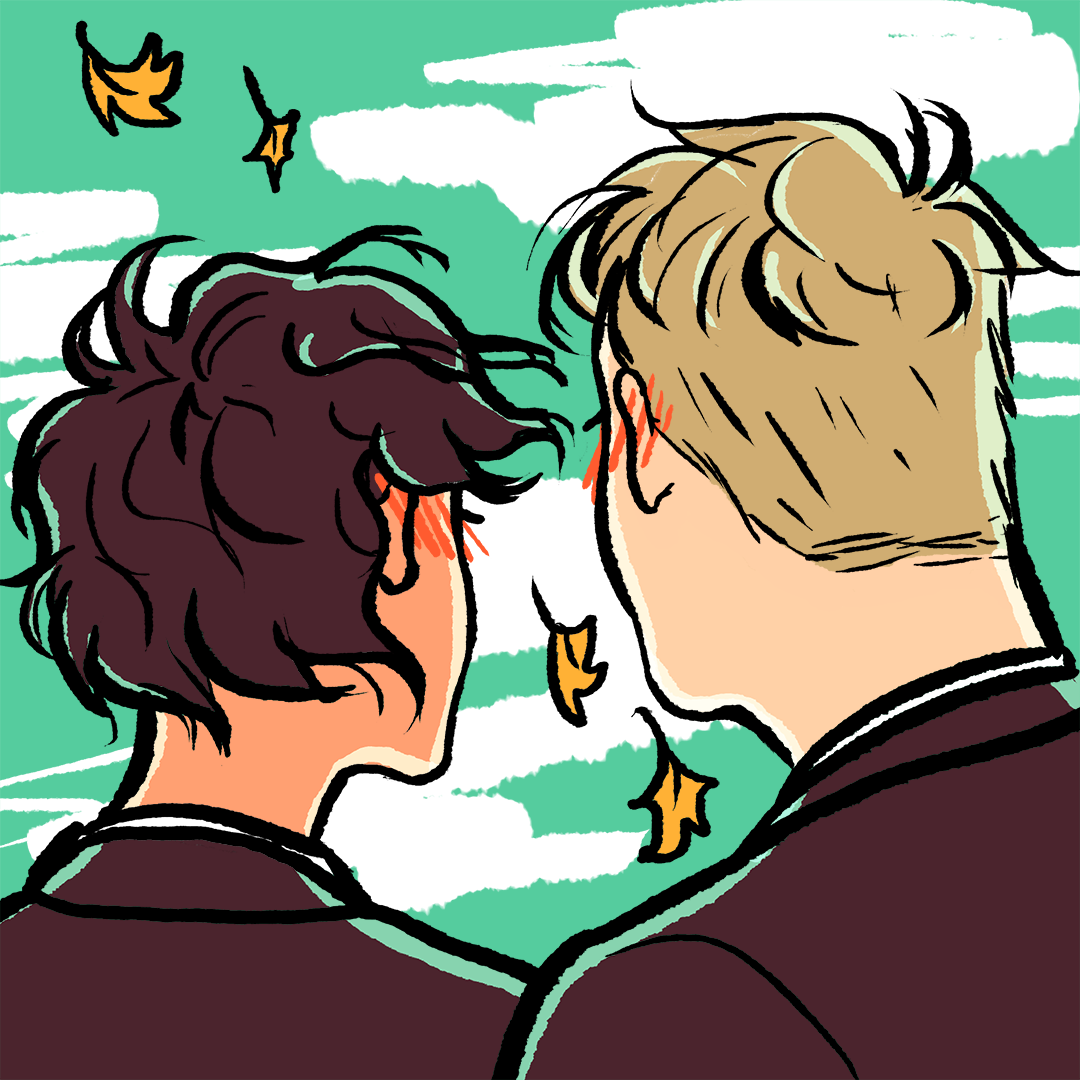 Heartstopper. Alice Oseman. Romance, Realistic Fiction, School Story, LGBTQ+
Charlie, a highly-strung, openly gay over-thinker, and Nick, a cheerful, soft-hearted rugby player, meet at a British all-boys grammar school. Friendship blooms quickly, but could there be something more…? [In progress]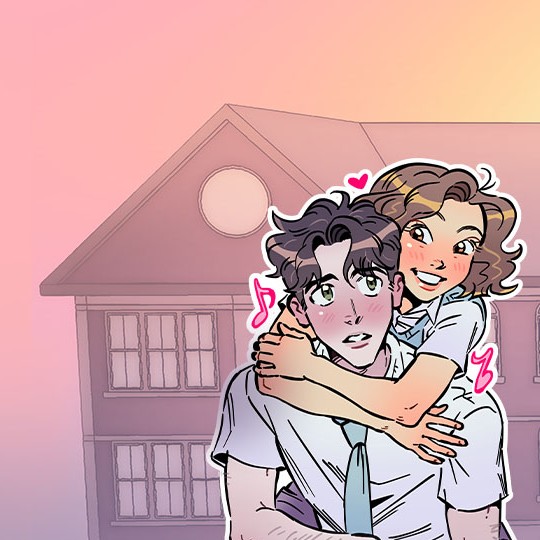 Brass & Sass! Antlerella. Romance, Realistic Fiction, School Story
What Camilla lacks in musical ability, she makes up for in passion – especially when it comes to Victor, the handsome musician who's caught her eye. Will love rule the day, even when your crush-of-choice is a real brass-hole? [Complete]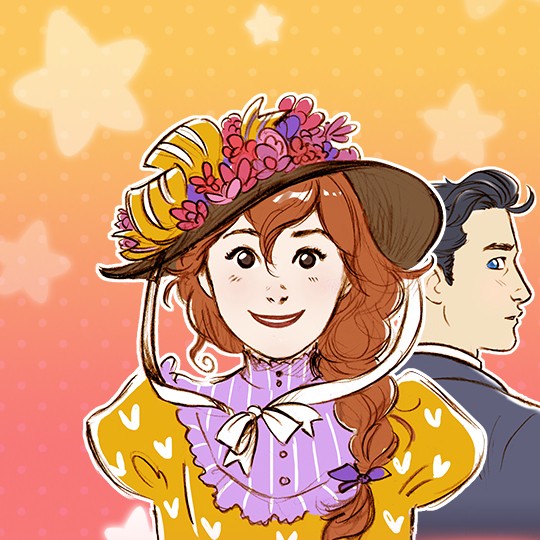 Miss Abbot and the Doctor. Maripaz Villar. Romance, Historical, Humor
Dr. Marino loves his quiet life, and when the strange Miss Abbott arrives in his town he decides he doesn't like her at all. Unfortunately, she's funny and quirky, has an uncommon past, and seems to enjoy getting him in trouble. [Complete]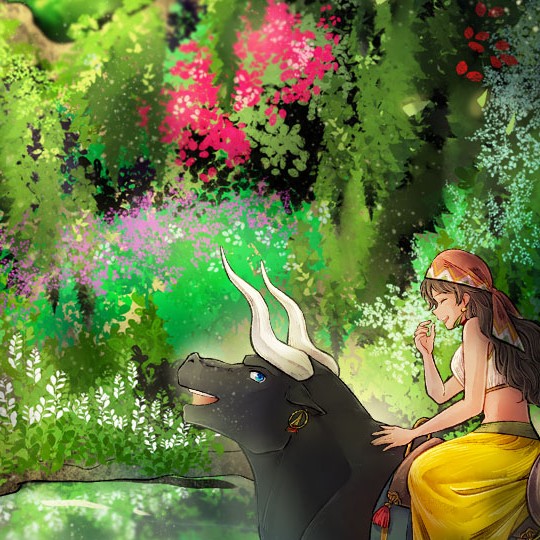 The Witch and the Bull. Moonsia. Fantasy, Adventure, Romance
King's royal advisor Tan hates witches, making him prime target for a curse that turns him into a BULL! The only way to undo this hex is to rely on the beautiful and kind witch, Aro. [In progress]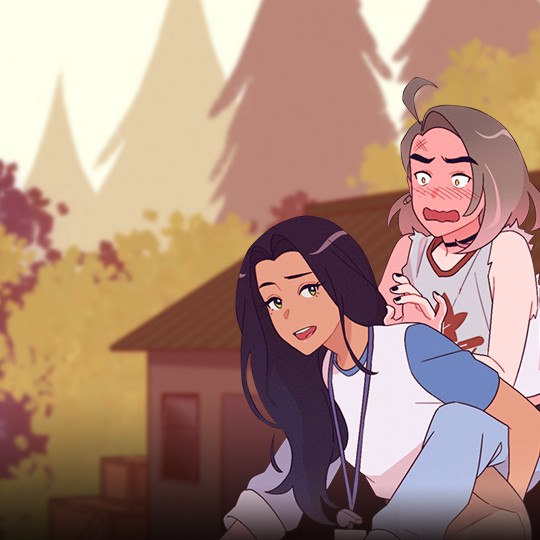 Night Owls and Summer Skies Rebecca Sullivan/TIKKLIL. Romance, Realistic Fiction, Camp Story, LGBTQ+
When her mother dumps her at Camp Mapplewood, Emma tries to get kicked out. But when she gets to know Vivian, a gorgeous assistant counselor, she might just change her mind. [Complete]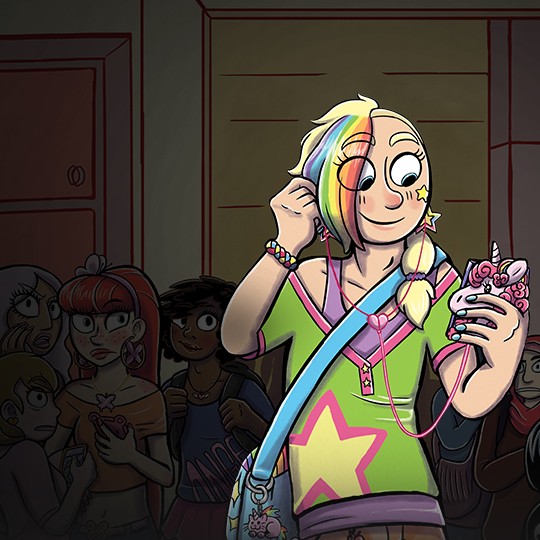 Acception. Colourbee. Realistic Fiction, School Story, LGBTQ+
With his rainbow-colored hair and love of all things fashion, Arcus is anything BUT your average teenager. But like the rest of us, he's just looking for a few friends to call his own. [In progress]
Sources:
"Webtoon (platform)." Wikipedia, The Free Encyclopedia. Wikimedia, 7 Aug. 2023. Web. 12 Aug. 2023.
Thumbnail images from Webtoons.